As the name "Clearwing" suggests, this is a very interesting butterfly with transparent wings, reminding me of a mosaic or a stained glass window. To achieve this effect, after completing a detailed drawing on my watercolor paper, I masked out the positive areas of the wing pattern, so that I could wet my paper across the wing, and so carry the background through without interruption. I think there is a nice movement established in the wet-in-wet background.
The butterfly is perched on a very bright reddish-pink plant. I'll need to check in with my favorite botanist for its identification. My next step will be to establish the colors in this plant before moving on to the details of the butterfly.
I'm also happy to announce that I've reached ProSeller status in my Zazzle store :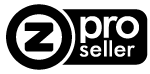 Please take a moment to visit at
KHarvill ART's Zazzle Store
. You'll find more than 700 products embellished with my art, including my butterfly paintings, bird and wildlife art.
Once again, my thanks to Hudson Garcia for sharing his photography of this butterfly for use as reference for my painting. You can view Hudson's wildlife photography of Brazil at
http://www.hudsongarcia.com
.